WHA Members meeting – 5 June 2019 – Register now!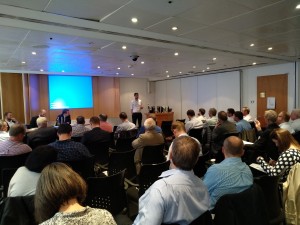 Join us at the next REA members-only Bioenergy Super Sector Group meetings and hear the latest updates from civil servants, REA staff and the regulators. 
This is the latest in the new style of members meeting where there will also be the chance to discuss wide ranging topics of interest to many different technologies and members as well as networking opportunities across the sectors.
Date of WHA Members meeting
10.00-17.00 Wdnesday 5th June 2019.
09:30 – 10:00 Registration with Tea & Coffee
Online bookings close  5pm Friday 31st May 2019
Location
Eversheds Sutherland, 1 Wood St, London EC2V 7WS
Agenda
The full agenda is available as a download here: 190605_Bioenergy_Day_Agenda_V3
There will be two sessions of particular interest to WHA Members:
14.00 – 14.55 – Wood Heat Policy: including latest updates on the RHI, Urban biomass consultation and a last chance to feed into the REA's Bioenergy Strategy Report.
15.00 – 17.00 – BEIS Heat Installers Workshop – BEIS has approached the REA proposing a session during the day specifically for engaging renewable heat installers. BEIS are keen to use this session to understand views on how the quality of heat installations can be improved. This two-hour workshop will cover a broad range of issues including training, qualifications, standards, compliance, installer numbers and diversity amongst installers. The exercise is part of BEIS's development of its future framework for heat. More details about this session will be sent out with the agenda.
The slides will be made available later on in the WHA Knowledge Centre if you are unable to attend, however, we highly recommend attending, as this allows you to get the full understanding of industry updates and ask questions. As the members meeting will be part of the REA's overall Bioenergy Members Meeting, you will also be able to attend other industry sessions, such biogas, organics recycling, energy from waste.
Booking
You can register here (by logging in with your email & password). If you have any issues with logging in, please press "Forgot your password" and a new one will be sent to you. If you do not have a login, please contact membership@r-e-a.net.
Are you considering becoming a WHA member, then please contact the membership team using the email address above, as potential members can attend one members' meeting for free.
Save Dates for 2019 Bioenergy Super Sector Meetings
26th Sept – Eversheds Sutherland, London